Name: Katsuya
Rank: A
Element Affinity: Acid
Species: Slug
Requirements: One thousand word's of showing your worth to Katsuya
Visual Description: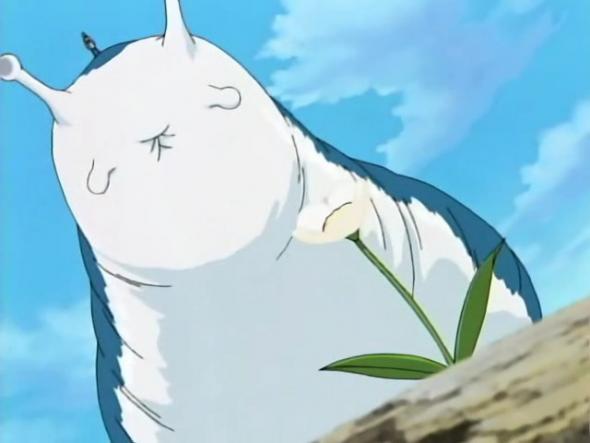 Weapons: N/A
Jutsu:
Jutsu Name: Chakra Transfer Technique
Rank: A
Element:
Type: Nin
Description: This technique allows the user to transfer chakra to another person. For example, Katsuyu used this technique during Pain's invasion to transfer Tsunade's healing chakra to the wounded villagers.
Jutsu Name: Slug Great Division
Rank: A
Element: N/A
Type: Nin
Description: This is a technique that makes Katsuyu impossible to capture. Because she has a boneless body, she has the ability to divide her whole body or to reunite it at will. All blunt physical attacks are nullified before this technique. No matter how violent the strike, it won't amount to more than a fruitless attempt. Any enemy who attacks her will only exhaust themselves. Katsuyu can also divide herself for other various purposes such as channelling Tsunade's chakra into shinobi with one of the slugs on them to heal injuries.
Jutsu Name: Tounge Tooth Sticky Acid
Rank: A
Element: N/A
Type: Nin
Description: A highly concentrated acidic paste is suddenly released from the mouth. The acid boasts such high density and concentration it dilutes even stone, vaporizing it. There are no prerequisite moves to do before this techniques' activation. Because of this, Katsuyu can easily strike quickly and catch an enemy off-guard with the attack.